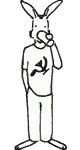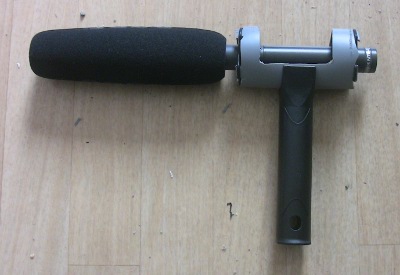 As I write this we've competed in the 48 hour film contest 3 times. Basically, I'm using it as my film school, so each time I try to focus on something different. The first time we were just trying to make a film, any film. For the next film I wanted to focus on sound a little more. On our first movie we just wired Shanti with a lapel mic. Since the genre was documentary that worked just fine, but now needed a mic pole. What is a mic pole you ask? Well it's litterally a pole with a shock mount on the end of it used to hold a microphone. You use it to hold the microphone over your actors, as close to their mouths as possible to get the best sound. They're expensive to buy, but do a quick google search and you'll find dozens of diy projects. This is how I made mine.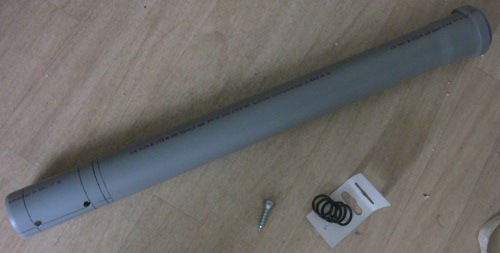 I think the pictures speak for themselves so I'll keep my descriptions brief.
The raw materials: a screw, some pvc pipe, four o-rings and an expandable painter's pole.
Total cost: about 9 Euros.
I marked everything with a permanent marker and drilled the corners so I could get the saw in place. I just guessed on the ring width. On the final version I ended up with 2cm even, any less and it might not be stable enough but I wanted to make them as small as possible to avoid echo. I kept the detachable paintroller and just muscled off the handle. This means that the shock mount is detachable which means it can be used hand held which is great when we're getting background audio. The shock mount is fastened to the handle with the bolt and by good luck they're a pretty good fit.
Conclusion: I've used this quite a bit and so far it's served me well. It dampens handling noise very well, but the o-rings are a little tight so that if it's shaken too much, a slight twang can be heard on the mic. However, in practice this has never made it's way onto the recording.